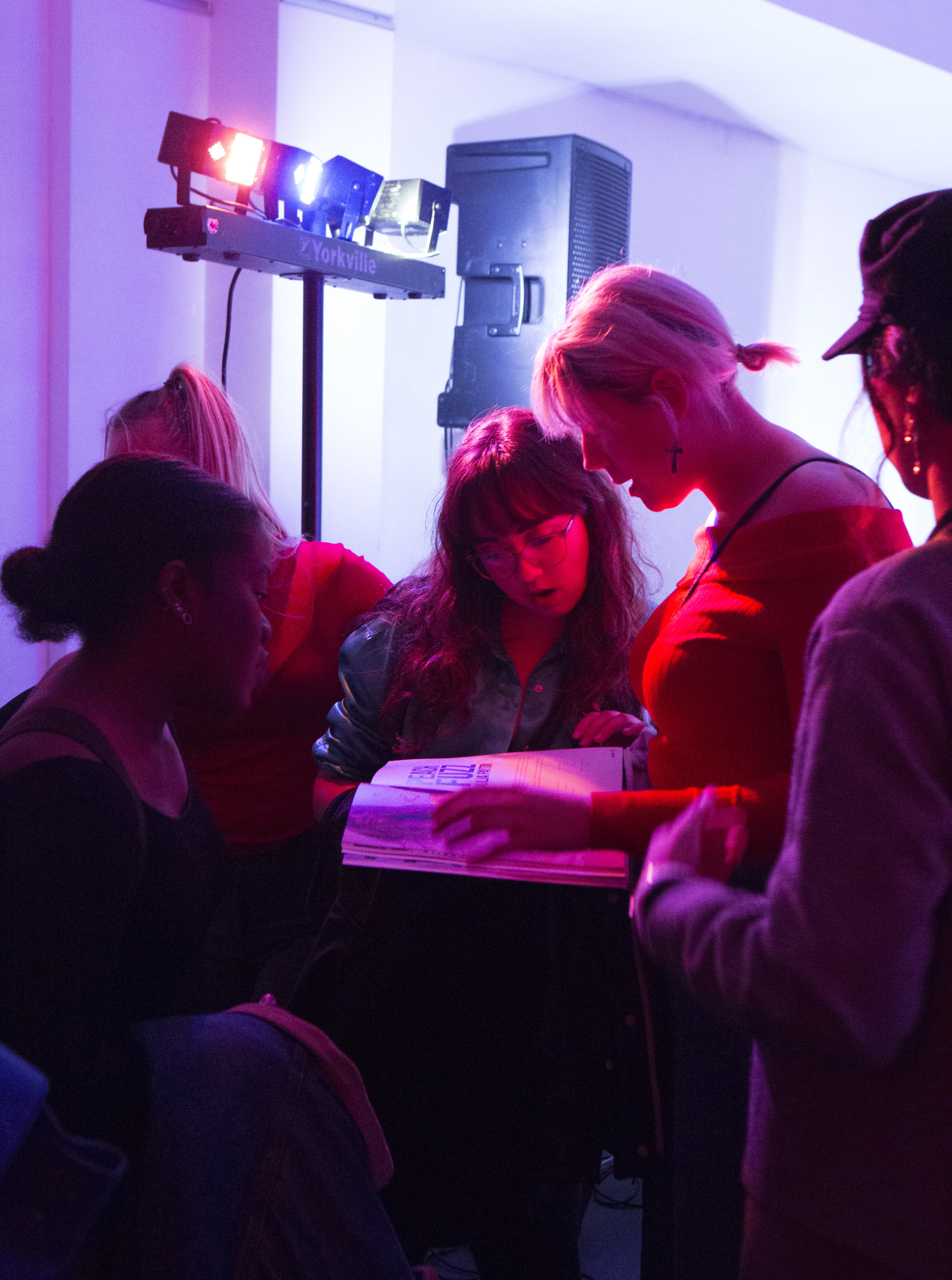 With the drinks flowing and a great group to savour them, we were excited to unveil the first look at Issue 07 throughout both the magazine and space itself. Our focus remains on Ryerson work—spanning from photography to fashion and interior design—and we aspired to showcase student's vast creativity in our publication to their fullest extent.
Featured on our cover are creations by Bronwyn Seier (as well as our first P.O.C. model, Idil Salah) along with two in-house editorials from members of our own team: "Boys about Town" by past editor-in-chief, Graeme Montgomery, and "Category Is" by managing editor, Iain Ailles.
Lastly, both Issue 06 and 07 were available for purchase (alongside other RAD merchandise) and our sponsored gift + contributor bags were raffled off and distributed accordingly too. Overall, we couldn't have asked for a better night and we're sure it'll be memorable to everyone who came out to commemorate our launch!
Written by: Katie Ferreira
Photographed by: Kaylah Wilson & Haley Wilsdon