We dropped by the SLC to check out Mass Exodus' exhibit of fourth year communications students' final projects. The exhibit is an eclectic mix of photography, video production, graphic design, marketing, and illustration. It attracts major players in the Toronto fashion scene, fashion buyers and fellow students. Apart from this, a walk around the exhibit is a pretty sure way of getting outfit and accessorizing inspo. Here's some of the clothing, silhouettes and accessories that caught our eye.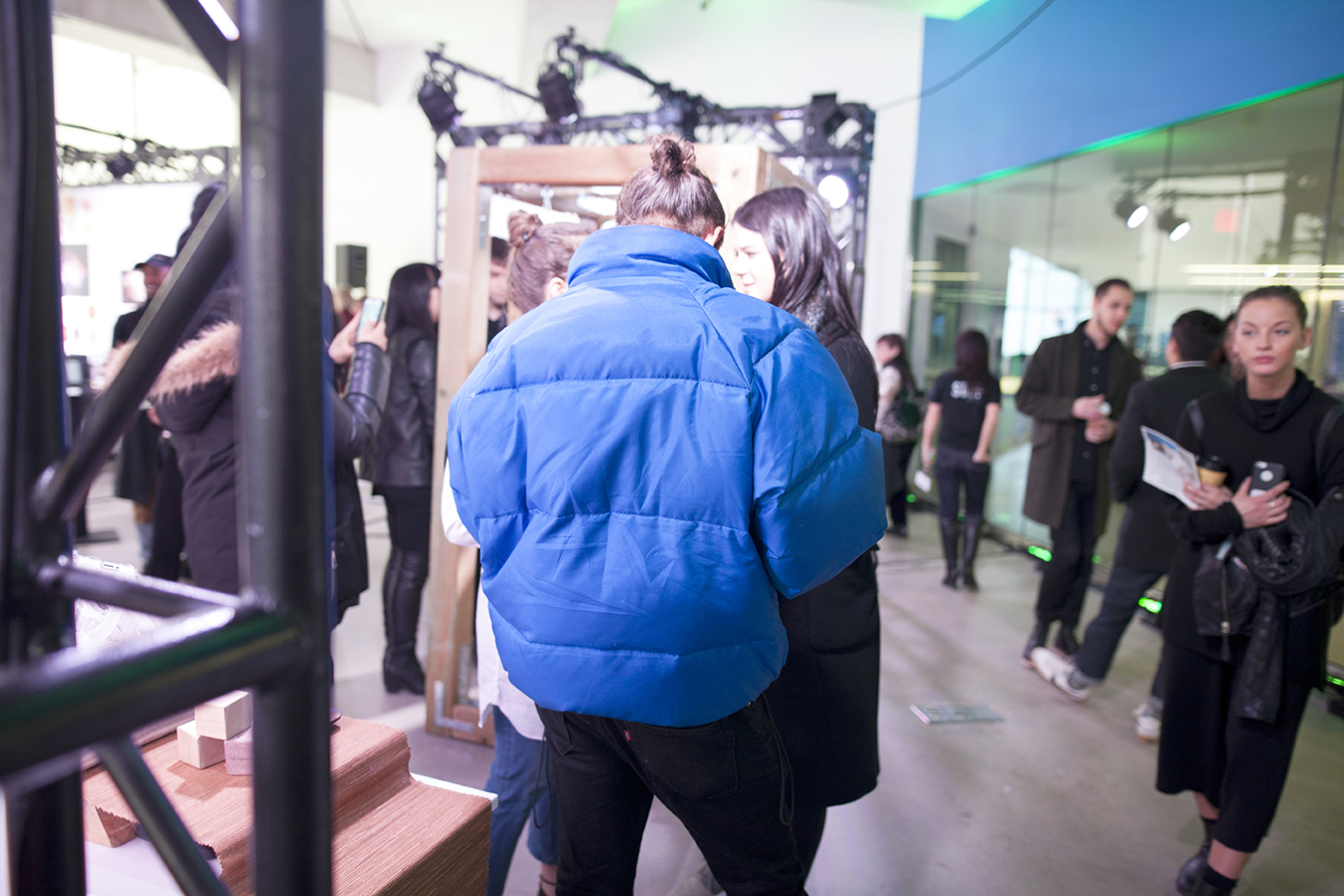 The most common theme among the attendees of final day of Mass Exodus was black. Yes, fashion students tend to play to the stereotype of the 'all-black-everything' uniform. But hey, it will never not look good! However we did notices some expressive pops of colour in outerwear and accessories that reveal a more thought out approach to individual style.
Mass Exodus 2016 was a stunning and perfectly executed production. The culmination of the fashion design and communication students' careers at Ryerson was a sight to behold in the new(ish) Student Learning Centre. The sleek and modern backdrop of the building paired perfectly with the precise and neutral branding of this years event.
Congratulations to the graduating fashion students, as well as the hard working production team who spent the term focusing on every detail of the show, from the beautiful promotion video up until the last model left the runway.